August 2019
Mon
Tue
Wed
Thu
Fri
Sat
Sun

1

2

3

4

5

6

7

8

9

10

11

12

13

14

15

16

17

18

19

20

21

22

23

24

25

26

27

28

29

30

31

Calendar
Urban Terror
Urban Terror can be described as a Hollywood tactical shooter; somewhat realism based, but the motto is "fun over realism". This results in a very unique, enjoyable and addictive game.
For more info visit:
http://www.UrbanTerror.info/
About Us
Welcome to www.clan-aod.com. We are an exciting and dedicated clan to UrbanTerror found throughout many countries of Oceania. We first started off in 2009 as clan GB, for the game Urban Terror 4.1. Since then we have excelled and improved into a more developed clan.
We are comprimised of many experienced and veteran players who you would find on many Aussie Servers. We as a clan have an objective to grow throughtout UrbanTerror. We are glad and excited in participating and being part of the Urban Terror Community.
We are always looking for scrims, hop onto our forums and sort it out. To contact us please feel free to see us via forums, private message or email: info@clan-aod.com.
The Blitzkrieg Tournament Season 2

Fri Jul 01, 2011 5:15 pm by defeat
Once again, we are participating in Australia's Blitzkreig Tournament. Season 2 includes 11 Aussie clans. The Tournament will begin on Monday 4th July 2011 and will run for approximately 11 weeks. We look forward to competing against some of Australia's best. The current list of those participating is located here. More information regarding the tournament can be found here.


Comments: 10
The Blitzkrieg Tournament

Sat Feb 12, 2011 7:45 am by defeat
The First season of Australia's Blitzkrieg Tournament is now over. Eight Oceania clans took part in it, it was fun and everyone did well. We are looking forward to more of the Blitzkrieg Tournament or any other Tournaments such as TDU. The results are located here. eXile5 took first place in the CTF and TS divisions. Thanks to the organizers (KMA Admins) who organised the tournament.


Comments: 5
rev is now "Invite Only"

Wed Nov 24, 2010 5:34 am by voiid
New Recruitment Rules
We no longer accept applications. For those who still want to join, thinking they really can make a difference, hop onto our Ventrilo server, have a chat to us on there and in-game. You may ask then and ur spot will be talked over by our members. So, no more applications, the only possible way to make it onto our roster is by an Invite from an Admin. Thanks.


Comments: 0
Clan Server Updates

Sun Sep 19, 2010 4:59 am by voiid
We have a UrT and Ventrilo Server running. Servers are running from GameServers.


For more information please visit our Servers Page.


Comments: 0
Urban Terror 4.2 / HD Updates

Sat Sep 18, 2010 6:58 pm by voiid
FrozenSand reports: Urban Terror 4.2 is still coming. It's got new maps, new visuals, new weapons, a new renderer and of course, the passport anticheat. It's got the most new content and features since the original 2.0. Pretty amazing seeing it was supposed to be just a nice quiet patch done sometime last year.





From the next version on out, Urban Terror will be its own standalone game with its own engine and no longer a mod. With all these changes, this is a new era for our game, and it can't be simply named 4.2. They have decided to publish the new release with a fully new name, Urban Terror HD (Beta 1). Click on the photo to read the full news and comment on Urban Terror's Official website.


Comments: 0
Donate

Donate to aoD's clan servers via clanpay at GameServers.
Click here if you wish to pay by credit card (no paypal).
Ventrilo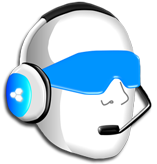 Connect to clan aoD's ventrilo server.
Who is online?
In total there are 2 users online :: 0 Registered, 0 Hidden and 2 Guests

None

Most users ever online was 38 on Thu Aug 18, 2011 10:32 pm

Poll
What main feature are you looking forward to in HD?
New Passports

25%

[ 6 ]

New Anti-Cheat

29%

[ 7 ]

All New guns

21%

[ 5 ]

New P90

4%

[ 1 ]

New Magnum 44.

13%

[ 3 ]

New Glock

0%

[ 0 ]

New Models

4%

[ 1 ]

New Maps

0%

[ 0 ]

New Jump Mode

4%

[ 1 ]
Total Votes : 24